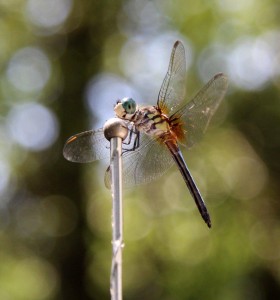 Summer so far has been a time for Ron to take photos (see left) and out of town trips, and for Carol to catch up on movies (having seen Wings of Desire nine times, finally the sequel!) and be with family. We've also had a chance to work on more songs and instrument/voice combinations. It's been wonderful to connect with new listeners, too.
On Saturday (July 16th, starting between 7 and 8), we'll be performing in a new venue for us, Our Place Bakery Café in College Park. It's very accessible from intown and west/northwest Atlanta as well as the south side. We hope to see many of you there. Next week we'll be in Nashville, tooling around the NAMM show and getting inspired.
Like a lot of musicians, we do keep maintaining a MySpace page and visit it . . . occasionally. Something interesting C. discovered–if you have an iPhone and access a MySpace profile using Safari (it goes to the mobile site), touch the bottom middle icon with the arrow, touch "add to home screen," and voilà ! An app for that particular artist appears on your device. This may work on other mobile devices too, we're not sure.
It's been over a year since the release of Two Hearts. It's still receiving airplay and is available at performances, by mail order from Ron, and through CD Baby. We also plan to have it on iTunes shortly. Thanks so much for your support! It enables us to keep recording more music. We're in the process of planning the second album, possibly releasing one track (to attendees of a special show) in time for the holidays. Be well!