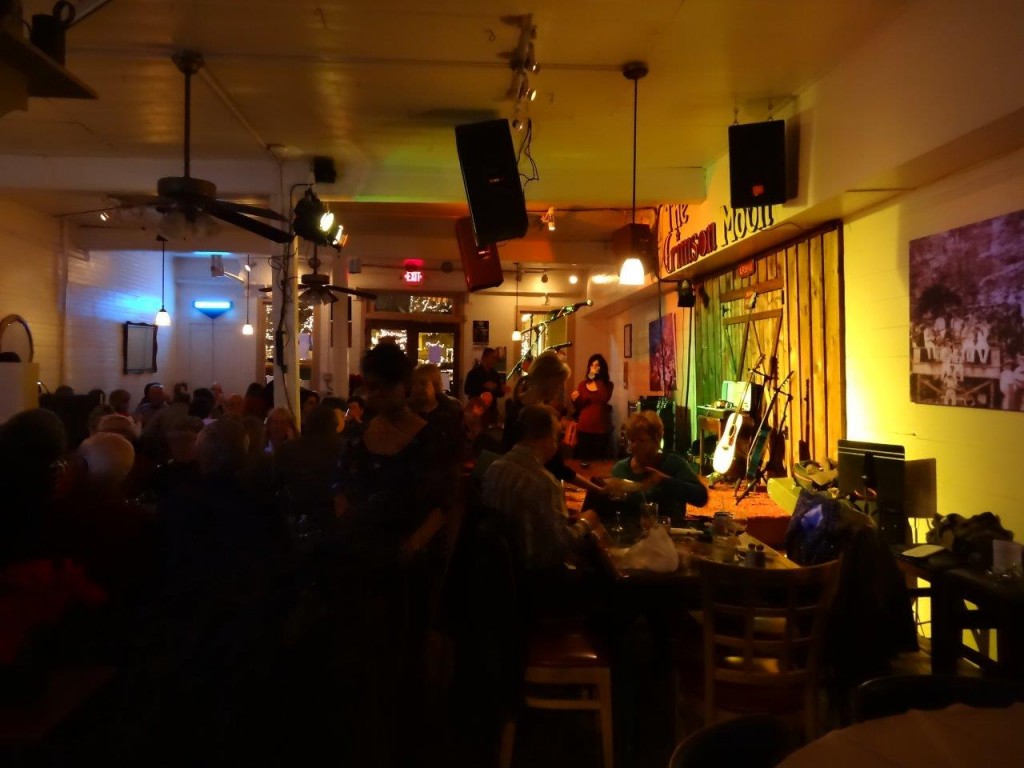 Taken by Ron just prior to going on stage a few weeks ago.
Whether in spaces (or for numbers) large or small, in well-known or out-of-the-way places, we never forget that every time we play, it's for one. You. And somehow, through music's alchemy, the "many" come together. May we bring this feeling of "one" into the New Year. Thank you for spending time with us. And, released in 2010, Two Hearts continues to go out like waves.
Ron's gentle 3/4 version of Auld Lang Syne (with Carol on viola and backing vocals) – the single – continues to be available on iTunes.
This month:
Saturday, 1/3 at 8 PM: Ron (solo) is in the round with stellar songwriters/performers Pat Walsh and Rick Diamond at the Hungry Ear Coffeehouse. Kate & Corey play the second set.
Saturday, 1/24 at 8 PM, reception at 7:00: Autrey Mill Unplugged - Inaugural concert at the Autrey Mill Nature Preserve & Heritage Center! There's a pre-concert reception at 7 at the Summerour House, followed by music at 8 in the old Warsaw Church (same property), then a meet & greet immediately after. This promises to be a really special evening nestled in the woods at a historic church. Details soon at autreymill.org