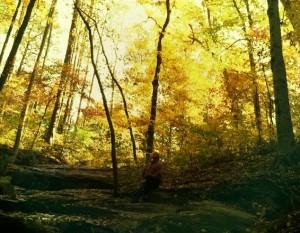 Ode to the West Wind
Percy Bysshe Shelley (1820)
I
O wild West Wind, thou breath of Autumn's being,
Thou, from whose unseen presence the leaves dead
Are driven, like ghosts from an enchanter fleeing,
Yellow, and black, and pale, and hectic red,
Pestilence-stricken multitudes: O thou,
Who chariotest to their dark wintry bed
The winged seeds, where they lie cold and low,
Each like a corpse within its grave, until
Thine azure sister of the Spring shall blow
Her clarion o'er the dreaming earth, and fill
(Driving sweet buds like flocks to feed in air)
With living hues and odours plain and hill:
Wild Spirit, which art moving everywhere;
Destroyer and preserver; hear, oh hear!
Sunday, October 13th: Vedanta Center of Atlanta (VCA)
A beautiful, peaceful place. Join us in their newly expanded music hall. $10 suggested donation at the door. Your generosity is deeply appreciated, but don't stay away for lack of funds. Doors open at 6:30pm. Snacks, sweets and beverages available. Guests are welcome to bring food and/or a non-alcoholic drink to share.
Saturday, October 26th: Chiaha Festival – Rome, GA
We'll be on stage at 3:15 PM. This is the third year we've played there. Fantastic sound, gorgeous setting, great vibe.
We're playing at a couple of private events, too. These are always wonderful, and we appreciate the opportunity. If you'd like to inquire about having us play for your event, click here. 
Songs are in process.