"Nae man can tether time or tide."
~ Robert Burns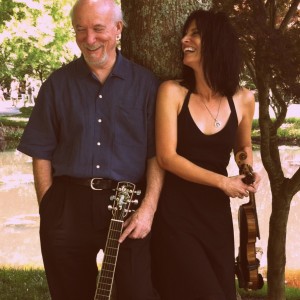 Both of us thank you for your smiles, your faces, your presence and your support as Ron's negotiated the month of November while Carol's been called away. It's hard to believe that a year has passed since we recorded Auld Lang Syne. Carol's lately been remembering her Scottish paternal grandfather Victor Thomson (from Insch, near Aberdeen), who loved to memorize and quote passages from Burns.
Here we were last year (below), in David Leonard's studio doing that one-night recording (actually, here's Ron and David setting up and Carol trying to stay awake as the night wears on!) The song remains available on iTunes – if you don't have it yet, enjoy! And we're very appreciative of all the folk radio announcers who added it to their playlists.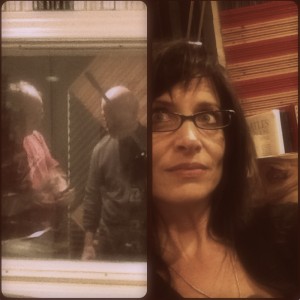 On Saturday, December 8th, we'll be bringing a few songs to open Ashley Harris' Christmas show at Ragamuffin Music. It's a benefit for The Drake House. The music will begin at 8PM. Ashley will be performing with a full band and it's sure to be a memorable evening.
We'll take a cup of kindness yet, and are endlessly grateful to be here, making music. More dates are soon to be added to our 2013 calendar. A wish for you – a season full of inner warmth.