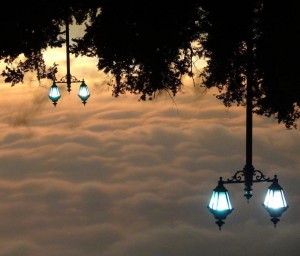 Misty, peaceful, steady, wild – moving water's on our mind. So many iconic songs – Nick Drake's "River Man," Joni Mitchell's "River," Bill Staines' "River" ( … take me along …) – almost endless – and that's just one form.
This month, we're performing in places that are wonderfully welcoming and embracing – settings of respite and inclusive community. On Sunday, 6/23 from 4-8 PM, we're taking part in the benefit Celebrating One Another in Song at Brookhaven Christian Church – proceeds help feed the hungry and house the homeless in Atlanta. We're honored to share the afternoon/evening with a bevy of incredible singer-songwriters, including Cyndi Craven, Bruce Gilbert & Jerry Brunner (playing as a trio called JustBeCause), Pat Terry, Paul Pendery, and Rick Diamond. Click here or above for all the information you'll need!
Sipping green tea while typing, ahhhh – on Saturday, 6/29 from 7-9 PM, we'll be playing a full evening – Zen Tea in historic downtown Chamblee. It'll be our first time in their music room that's dedicated to listening – and of course, enjoying the exquisite menu they have to offer – outstanding teas, coffee drinks, other beverages, and food. Zen Tea is an acclaimed tea room, center for healing and yoga, store, and so much more – come early if you like, explore. browse, and order, and then settle in for the music! It's $5 in advance (click here to contact), $6 at the door. It's been nearly a year and a half since we've played at Zen Tea, and we are thrilled to return.
On Saturday, 7/6 at 8 PM, it's the "Summer of Love" show at the Hungry Ear Coffeehouse in Sandy Springs. We'll be playing a couple of songs you haven't heard from us yet, listening to a lineup of fantastic musicians and communicators, and basking in memories and hope. The musicians' share of audience donations will go toward research to prevent and treat Parkinson's disease. This annual show is a highlight of the Hungry Ear series, and fills up fast. Enjoy!
Later on, a bit of exploring (refilling the well!), writing, pre-production, and more live music dates (updated on the right) – we are thankful for you.